Putin's War
Coronavirus Observatory
The vaccination map around the world
WATCH LIVE: NASA's Perseverance rover landing on Mars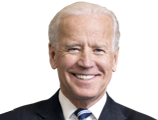 2020 US Presidential Election results
Torrejón Hospital, in Madrid, attacked by the ransomware virus "Ryuk"
The Hospital of Torrejón, in Madrid, has been involved in a "computer incident" since january the 17th, which, as they report from the center, "has affected the availability of some information systems."
This Hospital mostly belongs to Centene Corporation, company based in Missouri (United States) wich is also a 50% shareholder of Ribera Salud Company , Valencian Health Service concessionaire.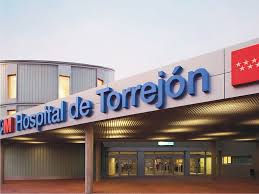 This incidence is, according to hospital sources, a computer virus that has blocked the systems to the point of closing access to patient's medical records and forcing professionals to make paper medical reports with a tracing to recover that information when it returns to normal.
This computer incident affects the availability of some applications of the center and that the internal computer equipment of the center.
The ransomware that has affected consulting companies as Everys, SER radio network and Jerez City Hall in Spain is called Ryuk and comes from Russia. This malware can encrypt databases, spread on its own and attack business environments. The aim of the creators and broadcasters of this virus is to extorting victims with the release of their computers to obtain a ransom payment of bitcoins.
Ryuk's modus operandi is very similar to other ransomware, as it can be disseminated thanks to Trojans hidden in emails. Likewise, a new version of malware can spread by itself using the private networks of companies. To do this, it has a file known as Wake on LAN (WoL) that allows the cyber criminals to activate computers if they receive a remote order, expanding in a faster and quieter way.
If this information is confirmed, it would be the first known computer attack on a health center in Spain.
The Blue Star ship embarks on the Ares coast
On november the 20th as a result of having run out of machine in the middle of a storm in the anchorage of Ares, the Blue Star was dragged by the wind drifting, until it ended up embarking in the area of Miranda island.
The ship was finally disembarked in december the 10th taking advantage of high tides.